There's grass, and then there's good grass
August 25, 2023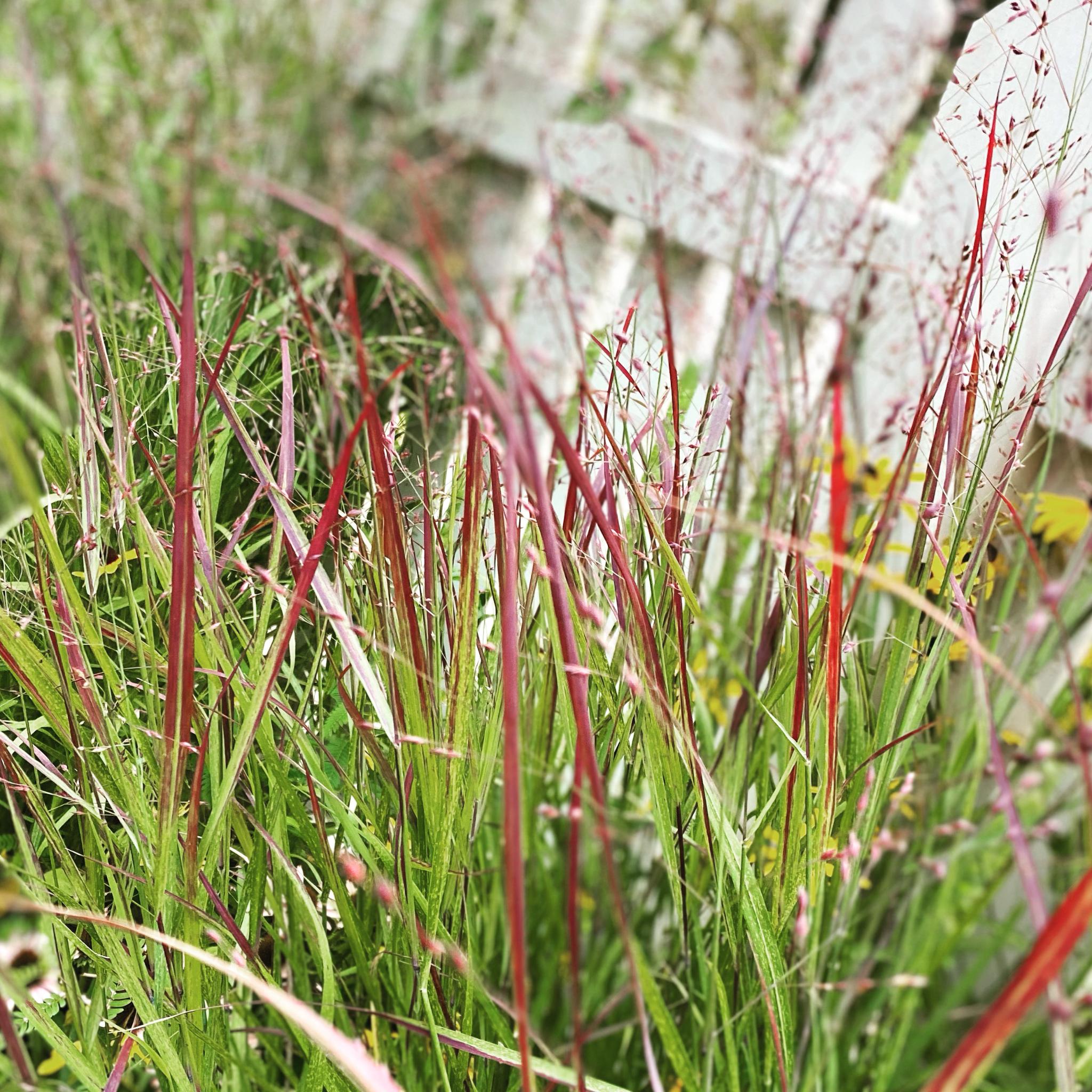 Ornamental grass is a star in gardens around North Salem right now. Waving in the breeze, a standout and well-behaved native is switchgrass. It's a worthy substitute for the non-native, invasive Chinese silver grass, aka miscanthus. Every year, more wonderful varieties of switchgrass, Panicum virgatum, enter the landscape trade. The generic name comes from the word panis, which means bread, and many say it's a reference to millet. Native Americans grounded switchgrass seeds to make flour. The species name from the Latin virg, meaning wand-like, describes its finely-branched panicles. Beyond its good looks in the garden and in fresh or dried arrangements, cattle feed on its stalks and we fill our gas tanks with it when it's converted to the renewable fuel ethanol.
Switchgrass ranges in height from 2 to 6 feet tall. Like all decorative grasses you see this time of year, these are called warm season grass because they start growing when temperatures hit 60-65 degrees (versus cool season grass like lawns). They add texture and graceful movement to the garden when all else has had its day in the sun. Switchgrass originated in prairies where conditions are hot and dry. They adapted with deep root systems to find moisture in the soil to survive periods of drought, and those roots are twice as long as the height of the plant. That means they store a good deal of carbon too, a boon for our fresh air.
Because switchgrass loves poor soil, it has ingeniously adapted to a variety of ecosystems. For example, it's a great plant for erosion and sedimentation control. I once used a stand of the blue-green columnar variety called 'Northwind' in a wetland buffer that muscled out invasive phragmites. My favorite variety is called 'Shenandoah' with burgundy foliage and delicate pink flowering heads, or inflorescences.
Recently, a new shorty named 'Cape Breeze' was discovered in Martha's Vineyard so, of course, it's salt-tolerant. Such adaptability is a sign of climate resilience. That's a good thing for birds, butterflies and wildlife that depend on these grasses for food and cover. Use them massed or mixed into perennial borders, then leave them standing all winter. For a splendid display this fall, visit nearby Storm King Art Center where fields of golden switchgrass serve as a vibrant backdrop to the outdoor sculptures. This good grass might even steal the show.